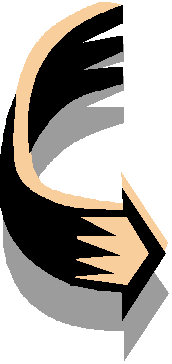 Click here to order a reprint of any of the papers described below
Abstracts of Publications Authored by Robert Thomas when at PerkinElmer Instruments
This paper provides an overview for the analysis of clinical samples by ICP-MS. Analytical considerations for the determination of both toxic and nutritional panels of elements in biological fluids are discussed, followed by specific procedures which are proven to be successful for the analysis of urine, serum and blood or by using an inductively coupled plasma mass spectrometer, which has been designed to handle difficult samples with complex matrices. Accurate and reproducible results are shown to be routinely achievable by employing the correct sample preparation procedures establishing valid calibration curves compensating for interferences and minimizing and sample contamination.
Traditional methods of determining trace elements in petrochemical samples involve time-consuming sample preparation approaches followed by atomic absorption or inductively coupled plasma optical emission detection. The work presented in this study shows that ICP-MS is an ideal technique for the determination of both trace elements and elemental species on oil based samples simply by dilution with a suitable solvent.
As more and more labs adopt the ICP-MS technique they increasingly expect modern instrumentation to determine a wider range of elements at widely varying concentration ranges. Advances in detection design have resulted in the ability to measure both analog and pulse signals simultaneously in a single mass scan. This approach results in increased sampling efficiency which is critical for fast transient peaks and an overall decrease in the analysis time and cost per sample which is especially important for today's busy analytical laboratory. This paper describes this novel detection technique and the practical benefits it offers.
This study investigates the use of inductively coupled plasma optical emission spectrometry for the determination of boron, phosphorus and sulfur in steel. Historically this analysis is performed by either x-ray fluorescence, ark/spark emission or by traditional wet chemistry. A series of NIST low alloys steels were analyzed using a dual view ICP-OES which was configured to view the plasma both radially and axially. The axial plasma offers an approximate five to ten times improvement in detection limit while the regular plasma maintains superior linear dynamic range and chemical/matrix performance. Accuracy and precision data will be presented for boron, phosphorus and sulfur in the NIST SRM 361-365 series by both radial and axial viewing.
This study demonstrates the applicability of an ICP mass spectrometer to determine trace levels of a range of elements in high purity hydrochloric acid at the 1-ppb level required by SEMI Tier B guidelines, using a simple dilution of the sample. Determination of sodium, potassium, calcium iron with high accuracy and precision are of particular importance because these elements are currently being analyzed by graphite furnace atomic absorption spectrometry or expensive high resolution ICP-MS.
A microconcentric nebulizer was used at very low sample flow rates to determine twelve elements in a few hundred microliters of sample by ICP-MS. Performance data will be presented including sensitivity, spike recoveries, detection limits and stability which demonstrate that ppt levels of the elements Fe, Ca and K which require cold plasma conditions, can be determined in the same multi element run as the other normal plasma elements. It will be shown that this will be achieved without any physical modification to the torch, without any tuning of the mass spectrometer and without any sacrifice in analytical performance.
This paper describes how a government environmental agency in the U.K. utilizes ICP-MS for routine trace element analysis. It shows how ICP-MS with its multielement capability, low detection limits, wide dynamic range and semi quantitative analysis continues to have a significant impact on environmental applications. Its conclusion is that ICP-MS has the potential to become the most important technique in trace element environmental analysis today.
The use of electrothermal vaporization to reduce interferences arising from pneumatic nebulization with inductively coupled plasma mass spectrometry is investigated. By thermally and chemically separating matrix components from the analytes of interest, can effectively reduce the deleterious effects caused by the introduction of the bulk matrix into the ICP-MS system. The capabilities of the ETV ICP-MS and the importance of the ETV sampling device design are illustrated by several practical applications.
This article demonstrates the advantages of operating inductively coupled plasma instrumentation under optimum conditions for multi element trace analysis and reviews the various methods of optimization including the Davidon-Fletcher-Powell directed search algorithm. The authors outline the algorithm's procedure for optimizing parameters and describes the software of a spectrometer that incorporates the DFP method and is designed to perform optimized analyses. Data are presented from three sample types that were run under optimized experimental conditions.
The EPA's Inorganic Contract Laboratory Program requires the determination of 23 elements in waste and potable waters. Inductively coupled plasma emission spectrometry, because of its multielement capabilities, is an ideal technique for this type of analysis. To ensure this has been carried out in the correct manner, the EPA has devised its own in-house quality assurance procedures. Such is the complexity of this protocol that a number of software packages have become available to simplify this process. This evaluation looks at one of the software packages called the Telecation Associates' Smartlog and CLP inorganic report module and how it interacts with Perkin Elmer's ICP emission spectrometers.
The drain system in an ICP emissions spectrometer is a very critical area. Because the sample introduction system rejects about 99% of the sample, it is very important that the waste solution drains away properly. Inconsistent drainage can cause pressure fluctuations in the spray chamber resulting in poor precision. This paper investigates any value that might be gained from pumping out the waist with the peristaltic pump and comparing it against the conventional drain on a Perkin-Elmer Plasma II ICP emissions spectrometer.
This paper describes the capabilities of the first commercially available ultrasonic nebulizer, the CETAC USN-5000 with two of Perkin Elmer's ICP optical emission spectrometers, the Plasma 40 and Plasma II. Various criteria were evaluated including detection limit, precision and memory test. The conclusion of the work was that the early design of this product showed great promise but required some improvements to be accepted and used as a truly routine analytical tool.