OUR COMPANY
---

Please visit Spex Certiprep for all your certified reference materials and standards
---
The AAAS STEM volunteer program is looking for retired scientists and engineers to help K-12 science teachers make science more interesting.
Rob Thomas has been a volunteer for the past 9 years. Interested in joining the program?
---
OUR COMPANY
Overview of Consulting Services Offered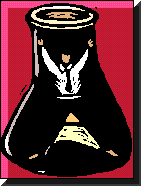 In todayís world of downsizing, consolidation and mergers, outsourcing services is becoming the accepted way of completing projects at a cost-effective price. Whether itís analytical services, information technology, marketing communications, market analysis, human resources, accounting or training personnel, outsourcing for many organizations has been a natural progression, because it is an opportunity to add resources without having to hire someone on a full-time basis. Also many companies and large consulting firms donít have the infrastructure or expertise to address the issues internally or they might just want someone for a short-term project who has a particular skill that they are lacking.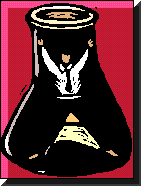 Nowhere is this more evident than in the analytical and scientific communities. Many organizations are now using analytical services supplied by a third party, so they donít have to go through the expense of setting up their own analytical laboratory. And even if they do have their own laboratory, they might need to hire outside consultants to ensure that their staff understand the application problem and are fully trained to run some of the more complex analytical instrumentation in their laboratory.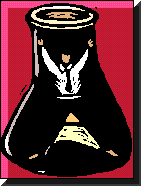 In addition to the practical side of running a laboratory, many organizations like research institutions, contract laboratories, hospitals, universities, federal departments, biotechnology and instrumentation companies, need to market their services and products to the marketplace. If the organization doesnít have any in-house marketing expertise, the traditional approach has been to use advertising agencies, marketing groups or graphic designers who have no feel for the technical nature of a project. Besides the problem of trying to convey fairly complex scientific facts to non-technical people, who think with the other side of their brains, the cost of these projects can often consume an organizationís marketing budget.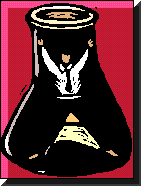 No one understands these issues better than SCIENTIFIC WRITING SOLUTIONS. Itís principal consultant, Robert Thomas, has 20 years experience in applications, product development, sales marketing and technical writing for the Inorganic business division of a major analytical instrument company, 12 years experience as an analytical chemist and 10 years as a freelance writer. This has given him an in-depth knowledge of trace element techniques, like AA, ICP-OES and ICP-MS and a detailed understanding of how the analytical community utilizes these techniques to solve their problems. He has also spent much of that time writing about the real-world applicability of these techniques. His publications in the magazines/journals, ANALYTICAL CHEMISTRY, TODAYíS CHEMIST AT WORK, SPECTROSCOPY, LC/GC, MICRO, and SEMICONDUCTOR MANUFACTURING exemplifies his knowledge on this subject. He has broadened his writing scope to other subject matter in the life sciences and biotechnology arenas as exemplified by his articles in MODERN DRUG DISCOVERY, PHARMAGENOMICS and SPECTROSCOPY. More recently he has been seen in the prestigious petrochemical/industrial magazines, HYDROCARBON PROCESSING, PRACTICING OIL ANALYSIS, LASER FOCUS WORLD and PLANT ENGINEERING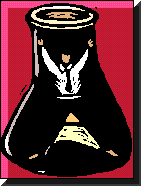 This level of expertise acquired over 35 years is now available to the analytical, scientific, market research and consulting communities. Some of the many services offered by SCIENTIFIC WRITING SOLUTIONS include:
Training in the use of Atomic Spectroscopic techniques and applications
Production of training material
PowerPoint presentations
Desktop publishing
Seminar/Conference material
Meeting planning
Production of data/spec sheets
Advertising copy
Sales/Marketing binders
CD ROM creation and production
Tradeshow display material
Marketing surveys/questionnaires
Market research/analyses
Operator manuals/SOP's
Technical expert in trace element analysis to large consulting firms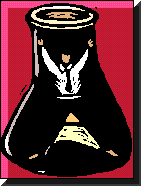 If your marketing budgets are not stretching far enough, or maybe you need someone who understands the technical nature of a project, or perhaps you just donít have a particular expertise in house, then call upon over 30 years of technical and marketing experience at SCIENTIFIC WRITING SOLUTIONS to help you achieve your goals. All your outsourcing needs are just a click away - and most importantly, at a cost-effective price.
OUR SERVICES
---
You are visitor number:
Register for Rob's two Short Courses at the Pittsburgh Conference in Orlando and attend his Elemental Impurities in Pharmaceuticals conferee networking session.
OUR SERVICES