Practical Guide to ICP-MS: A Tutorial for Beginners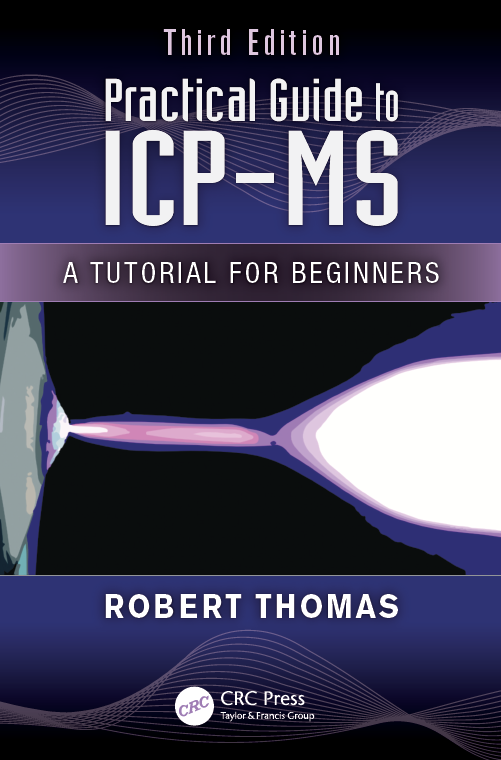 The 3rd Edition of Rob Thomas' very successful ICP-MS textbook, has recently been published.
---
Interested in Rob's Spectroscopy Magazine webcast on the new USP Chapters on Elemental Impurities in Pharmaceutical and Nutraceutical materials.
---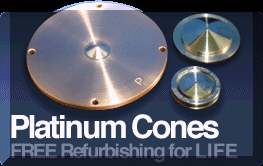 Looking for ICP-MS interface cones? Check out Spectron Inc. for all your interface consumables.
A Beginners Guide to ICP-MS
Rob Thomas' ICP-MS Tutorial Series Published in Spectroscopy Magazine

Interested in a 15-Part tutorial on ICP-MS, published in "Spectroscopy Magazine"? This is ideal if you are a beginner to the technique and want to learn more about its capabilities.
---
Check out Rob's interview on the USP information landing page at Thermo Scientific about the basics of USP methodology for elemental impurities
Listed Under Resources
The Basics of USP Chapters <232>, <233>, & <2232>
---
Looking for a used instrument? Visit TECMEC LTD - A supplier of used and refurbished AAS ICP-OES and ICP-MS equipment
Magazine/Journal Publications
Some recent publications authored by Rob Thomas
Optimization of EPA Method 325 for the Fast, Accurate and Precise Monitoring of VOCs Around Oil Refinery Fencelines, Petro Industry News, September, 2016

The Applicability of Field-Portable GC–MS for the Rapid Sampling and Measurement of High-Boiling-Point Semivolatile Organic Compounds n Environmental Samples, Current Trends in Mass Spec, July, 2016

The Benefits of GC/MS Coupled with a Headspace Trap to Monitor Volatile Organic Compounds in the Production of Beer, Chromatography Today, May/June, 2016

Money To Burn: Do you Know What is Costs to Run your Atomic Spectroscopy instrumentation?

International LabMate, April, 2016

Extending the Hydrocarbon Range for the Analysis of Soil Gas Samples Using Automated Thermal Desorption Coupled with GC-MS, LCGC, March, 2016