Practical Guide to ICP-MS: A Tutorial for Beginners
The 3rd Edition of Rob Thomas' very successful ICP-MS series of textbook was published in 2014.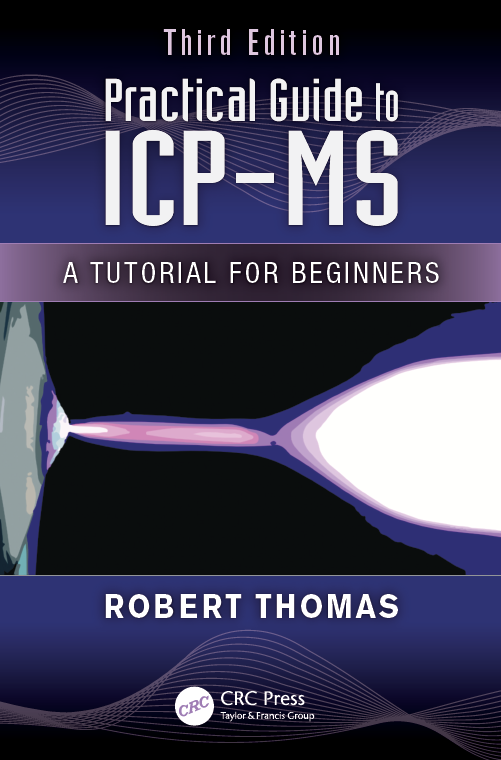 ---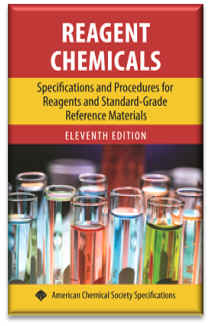 Interested in the new 11th edition of the ACS book on Reagent Chemicals...click on the book cover for details.
---

Interested in Rob's Spectroscopy Magazine webcast on the new USP Chapters on Elemental Impurities in Pharmaceutical and Nutraceutical materials.
---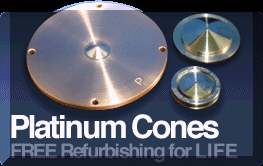 Looking for ICP-MS interface cones? Check out Spectron Inc. for all your interface consumables.
A Beginners Guide to ICP-MS
Rob Thomas' ICP-MS Tutorial Series Published in Spectroscopy Magazine

Interested in a 15-Part tutorial on ICP-MS, published in "Spectroscopy Magazine"? This is ideal if you are a beginner to the technique and want to learn more about its capabilities.
---
In this audio podcast, Rob Thomas discusses new USP requirements and how they apply to pharmaceutical products and dietary supplements.
---
BRAND NEW
Measuring Elemental Impurities in Pharmaceuticals: A Practical Guide
Read about Rob Thomas' new book on the new USP and ICH Directives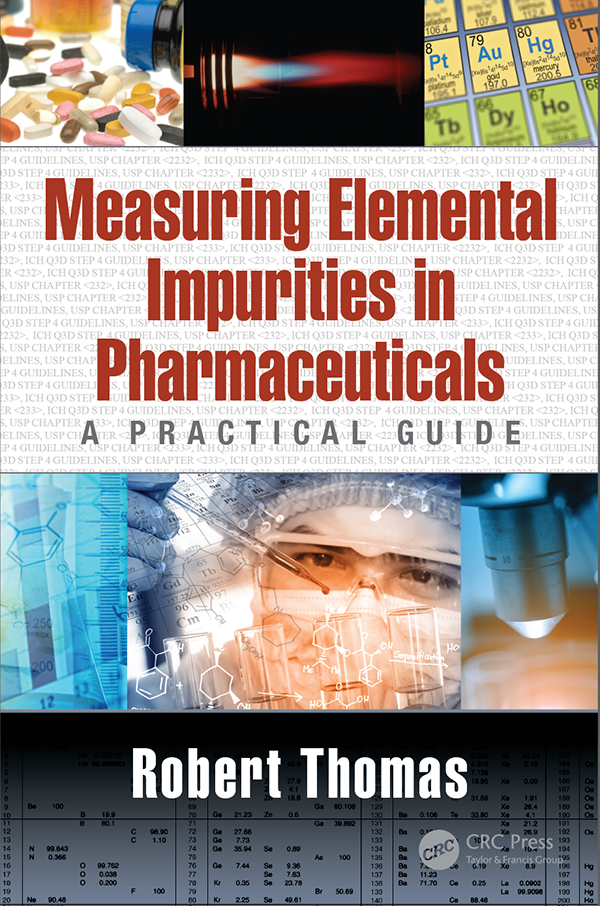 ---
Atomic Perspectives Columns
For all of Rob Thomas's Atomic Perspectives Columns in Spectroscopy Magazine, Click below

---
Magazine/Journal Publications
Some recent publications authored by Rob Thomas
The Critical Role of Atomic Spectroscopy in Understanding the Links Between Lead Toxicity and Human Disease, AP Column, Spectroscopy Magazine, October, 2018
Measurement of Elemental Impurities
in Pharmaceuticals: Over 100 Years
in Making the Change,
AP Column, Spectroscopy Mag, May, 2018
Choosing the Right Atomic Spectroscopic Technique for Measuring Elemental Impurities in Pharmaceuticals: A J-Value Perspective, AP Column, Spectroscopy Magazine, March, 2018
Single Particle ICP-MS: A Key Analytical Technique for Characterizing Nanoparticles, AP Column, Spectroscopy Magazine, March, 2017
Characterizing Fuel by Gas Chromatography: Making Sure that IndyCar Race Teams are Playing by the Rules, Petro Industry News, February, 2017
Optimization of EPA Method 325 for the Fast, Accurate and Precise Monitoring of VOCs Around Oil Refinery Fencelines, Petro Industry News, September, 2016
Money To Burn: Do you Know What is Costs to Run your Atomic Spectroscopy instrumentation?

International LabMate, April, 2016